What goals can content marketing serve?
Given the fact that content plays a role in virtually all marketing techniques and tactics, there are no goals that can't be reached using content.
However, from a content marketing perspective, we see that marketers focus on some key goals such as:
Brand awareness
Lead generation
Engagement
Sales
Lead nurturing
Customer retention and loyalty
Customer evangelism
Up-selling and cross-selling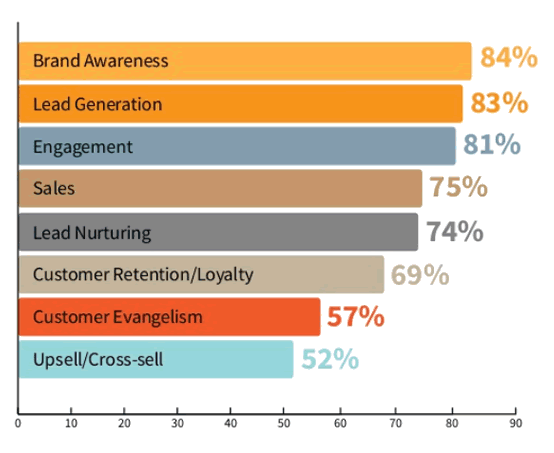 Although these are the typical goals found in content marketing research, we invite you to think out of the box and also look at the goals of your "audiences'.