How Are Search & Social Media Marketing Related?
Why would a search marketer — or a site about search engines — care about social media? The two are very closely related.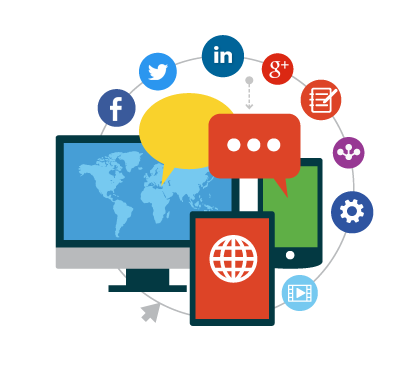 Social media often feeds into the discovery of new content such as news stories, and "discovery" is a search activity. Social media can also help build links that in turn support into SEO efforts. Many people also perform searches at social media sites to find social media content. Social connections may also impact the relevancy of some search results, either within a social media network or at a 'mainstream' search engine.
SMM became more common with the increased popularity of websites such as Twitter, Facebook, Myspace, LinkedIn, and YouTube. In response, the Federal Trade Commission (FTC) has updated its rules to include SMM. If a company or its advertising agency provides a blogger or other online commenter with free products or other incentives to generate positive buzz for a product, the online comments will be treated legally as endorsements. Both the blogger and the company will be held responsible for ensuring that the incentives are clearly and conspicuously disclosed, and that the blogger's posts contain no misleading or unsubstantiated statements and otherwise complies with the FTC's rules concerning unfair or deceptive advertising.